Children's Dentistry at Corrimal Dental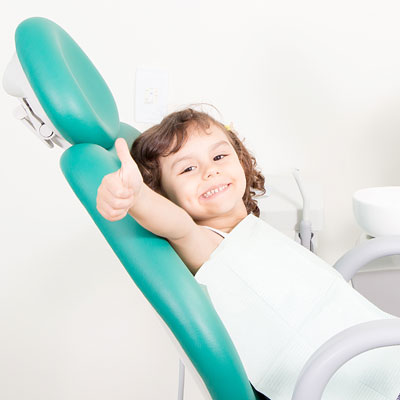 At Corrimal Dental, we enjoy treating patients of all ages to help them achieve optimal oral health and wellbeing. This is why we also offer popular children's dentistry services, to take care of even the littlest of smiles. Our friendly team of professionals understand the gentle, fun, and comfortable treatment that's required when working with children and are experts at putting patients of all ages (including toddlers) at ease.
Creating a Lifetime of Smiles
There are many benefits that come with bringing your child to the dentist from an early age. Not only does it allow your child to become familiar with our friendly team and practice environment, but they also learn to feel comfortable whilst in our dental chair receiving treatment. This also works to prevent dental anxiety and phobia from infancy, helping your child to never fear visits to the dentist.
Additionally, when children attend regular dental check ups at Corrimal Dental, our oral health care professionals are able to screen their mouth, teeth, gums, and other soft tissues for potential concerns such as tooth decay, gum disease, or infections. By addressing these issues immediately, we can prevent them from becoming more complex, invasive, or expensive procedures down the track.
Topics Our Dentists Can Address
Along with treating your child with relevant procedures or preventative measures, we also place utmost importance on oral health education. We can assist with and educate both you and your child about the following topics:
Correct oral hygiene practices to protect you and your developing baby during pregnancy
Caring for baby teeth to protect secondary teeth and encourage good daily habits
How to maintain a proper oral hygiene routine and prevent issues such as tooth decay and gum disease from occurring in the first place
Maintaining the space for a permanent tooth if a baby tooth falls out prematurely
Treating and correcting teeth which have broken off or become chipped
How we can assist your child to have a stress-free, comfortable, and pain-free experience at the dentist
Contact Us Today!
To schedule a consultation for your child with our friendly and gentle team, please contact Corrimal Dental today. We also encourage you to ask about the Child Dental Benefit Schedule if your child is aged between 2 – 17 years, as they may be eligible.
CONTACT US »

Children's Dentistry Corrimal, Woonona, Balgownie NSW | (02) 4285 2279