New Patients Welcome at Corrimal Dental
Your First Visit to Our Corrimal Office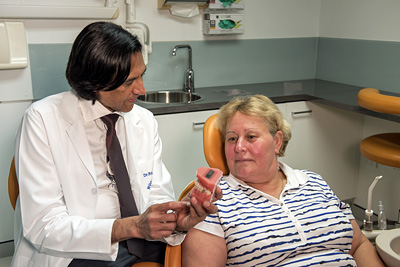 The warm, welcoming Corrimal Dental team is here to greet you and help you feel at home from the moment you step into our practice.
If you've been to another dentist recently, we may ask that you bring those records in with you or can request this information when you arrive. The necessary paperwork for your first visit can be downloaded from our website and brought in with you completed.
Assessing Your Needs
You'll sit down with our dental team to have a chat about what's brought you in. We want to understand your goals and desires, making sure we know how best to help you. We'll take a look at your mouth and evaluate your oral health, completing treatment as appropriate or scheduling you for any needed follow-ups.
Some people feel anxiety about seeing the dentist. Please rest assured that our team are well-versed in putting you at ease and talking you through all procedures before beginning. A general anaesthetic is available for surgery.
Financial Information
At Corrimal Dental, we provide tailored dental solutions to suit your lifestyle and budget. Health fund coverage can be processed immediately on-site with HICAPS facilities, and eftpos® processes a range of payment options.
In addition to a 10% discount for pensioners on any dental services at Corrimal Dental, you can also use coverage if you have:
Child Dental Benefits Schedule
Gold Card – Veterans' Affairs
HCF (More for Teeth Program)
Illawarra Area Health dental treatment vouchers
GEM Visa payment plans
If you are experiencing pain, we can help with emergency dental care. Saturday and same-day appointments are available. Schedule your appointment with us today!
CONTACT US »

New Patients | (02) 4285 2279