Emergency Services at Corrimal Dental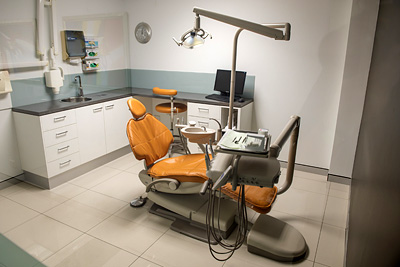 When you experience a dental emergency, it can cause a great deal of stress and anxiety. Fortunately, we're proud to offer emergency dental services at our Corrimal dental practice. With us, there's no need to wait to get help for your issue straightaway.
Some of the common types of dental emergencies we see often include:
Chipped or broken teeth
Lost crowns or cracked crowns
Teeth that have been knocked out
Loose teeth
An infected tooth or a toothache
And more
What You Should Do in an Emergency
If you're experiencing a dental emergency, there are a few things you should do depending on what type of problem has occurred. Here's a breakdown of a few common issues we see often:
For broken bridges or veneers: Locate the broken restoration so that we may be able to reapply it to your smile. You can gently clean it with milk or saliva. If a crown has fallen out, put it back into your mouth in place over the tooth. Contact us straight away.
For a tooth that has been knocked-out: Typically, we see this type of injury in children who may have been rough-housing or playing a sport. When an impact has made the tooth fall out, rinse the tooth with milk or saliva and place it back into the socket. Please be careful to not touch the tooth roots, which are very delicate. Then, contact us.
For an infected tooth or toothache: Apply a cold compress to the outside of the cheek near the area that hurts, which may help reduce pain and inflammation. You may also take an over-the-counter pain pill as well as rinse your mouth with warm saltwater. Next, give us a call.
We look forward to meeting you!
If you're experiencing a dental emergency or have other questions, we want to help. Contact us today to book a visit with our caring, friendly dentists.
Saturday times are available for your convenience. We look forward to seeing you in the practice.
CONTACT US »

Emergency Dentist Corrimal, Woonona, Balgownie NSW | (02) 4285 2279