Comprehensive Cosmetic Dentistry at Corrimal Dental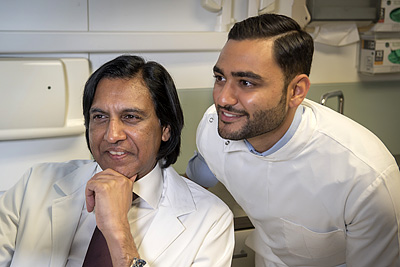 Whether you have one or more missing teeth or teeth that are stained, chipped or broken, you can achieve a stunning smile at Corrimal Dental. Our experienced dentists are passionate about helping patients get the smile of their dreams. Whether you wish to replace missing teeth or enhance the ones you have, our array of services will get you the look you desire.
A gleaming, white smile not only improves your overall appearance but it's an excellent way to boost your confidence. We are pleased to offer the Philips Zoom Teeth Whitening system to get you a long-lasting whiter smile either in the office or at home. Whether you have an upcoming job interview or a special event a whiter smile can help you look your best.
Perhaps you have teeth that are stained, uneven in length or aren't spaced evenly. As not everyone is blessed with a perfect smile, veneers can hide imperfections and give you a gorgeous smile. These wafer-thin porcelain tooth surfaces are custom-created to fit your teeth. They can close up spaces, refurbish chipped teeth or refresh tooth enamel that's worn from tooth grinding or aging.
If you have cracked or weakened teeth and would like to restore your smile, we offer beautiful porcelain crowns that look and function like natural teeth! When cared for properly, crowns can last a lifetime. We also can provide you with dental bridges; these restorations can effectively fill the gap left by a missing tooth.
We understand how missing teeth that cause a loss of confidence. We offer durable and natural-looking dental implants that can make over your smile. You can enhance your appearance and experience greater self-esteem.
Schedule a Consultation Today!
If you're ready to get a stunning smile that projects confidence, contact us today to book a consultation! Your dentist can discuss with you the services that will best benefit your smile. Saturday times are available for your convenience.
CONTACT US »

Cosmetic Dentist Corrimal, Woonona, Balgownie NSW | (02) 4285 2279