Root Canal Treatment at Corrimal Dental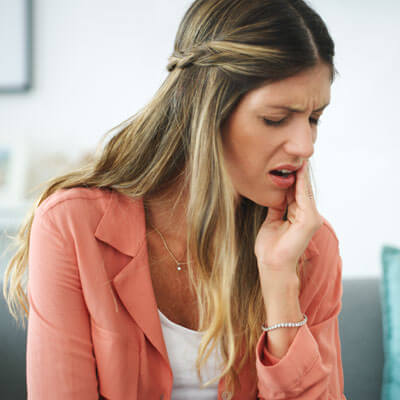 At Corrimal Dental, we pride ourselves on offering a wide range of advanced treatments and procedures to help you achieve and maintain optimal oral health. Just one of these is our highly-successful root canal therapy, which allows us to try and save a patient's infected tooth, rather than resorting to extraction.
What is Root Canal Therapy?
The root canal procedure involves removing the affected tooth's nerve and pulp, before thoroughly cleaning the area of bacteria and sealing it off for further protection. Not only does this help to save the patient's compromised tooth (rather than having to remove it), but it also prevents the surrounding tissue from becoming infected.
Do You Require Root Canal?
Although not every toothache may be a sign of an infected nerve, there are some important symptoms to look out for which can indicate if a more urgent trip to the dentist is warranted. These include:
Severe pain and discomfort, especially when eating
A cavity so large it has extended into the nerve
Long-lasting sensitivity to hot or cold
Gum tenderness or swelling near the area of tooth pain
A potential abscess (which appears as a small pimple-like growth on the gum)
Previous tooth trauma which has caused extensive decay or loss of natural structure
Ensuring Our Patient's Comfort
At Corrimal Dental, our patient's health, safety, and comfort always come first. This is why we utilise a range of pain management methods for root canal therapy, to ensure each patient has nothing but a positive experience in our care. We begin the procedure by injecting local anaesthesia to numb the area around the affected tooth. We also utilise technology such as x-rays to determine the severity and site of the root canal.
Schedule a Consultation Today!
Are you experiencing any of the symptoms listed above, or wish to discuss this treatment further with our professional team? Please contact Corrimal Dental today to schedule a consultation with our oral health care professionals!
CONTACT US »

Root Canal Treatment Corrimal, Woonona, Balgownie NSW | (02) 4285 2279