Teeth Whitening at Corrimal Dental
Achieve Your Most Beautiful Smile with Ease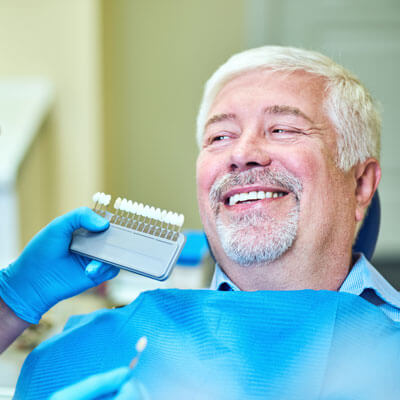 We all dream of having a whiter, brighter and more beautiful smile. Thanks to the versatile teeth whitening options provided at Corrimal Dental, you can now achieve this in as little time as possible! We use the Philips Zoom Teeth Whitening system to help our patients achieve safe, effective and pain-free teeth whitening.
The Importance of Professional Teeth Whitening
While it can be tempting to purchase teeth whitening products from your local supermarket, such as whitening strips and toothpaste, we recommend you visit your dentist instead. This is due to a number of reasons, primarily because these store-bought products aren't as effective as our professional methods and they can do more harm to your enamel than good. Additionally, it is vital that an oral health care professional assesses your mouth and teeth prior to teeth whitening, to ensure everything is on track.
The Philips Zoom Teeth Whitening System
At Corrimal Dental, we pride ourselves on only using brands which are trusted by professional dentists worldwide. This is why we use the fast, effective and safe teeth whitening method known as Philips Zoom. Our experienced dentist will either apply the treatment for you in our practice or fit you with customised trays so you can embark on your teeth whitening journey from the comfort of your own home.
Philips Zoom whitening can produce teeth up to 8 shades whiter in just 45 minutes, leaving you with immediate yet long-lasting results. Although some patients may experience sensitivity during the procedure, this is only a temporary symptom which should disappear once the treatment is complete.
Schedule a Consultation Today!
Do you dream of having a whiter and more confident smile? Contact Corrimal Dental today to schedule a consultation with our oral health care professionals. They'll thoroughly assess your mouth to ensure you can undergo our professional teeth whitening treatment.
CONTACT US »

Teeth Whitening Corrimal, Woonona, Balgownie NSW | (02) 4285 2279