Healthy Gums, Strong Lungs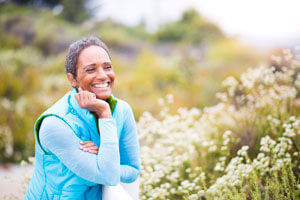 Do you have sick or healthy gums? While healthy gums should appear pink, sick gums are swollen and inflamed. They pull away from your teeth, causing your teeth to loosen and even fall out.
Keeping your gums healthy isn't only essential when it comes to maintaining peak oral health but respiratory health as well. According to research published in the Journal of Periodontology, a study submits that periodontal disease may heighten the risk for respiratory infections.
These infections include chronic obstructive pulmonary disease (COPD) and pneumonia.  But by keeping your gums healthy, you also may breathe easier and enjoy optimal lung health.One of the ways to keep gums healthy is by brushing and flossing your teeth each day and visiting the practice for periodic dental hygiene visits. We want to help you achieve and maintain a beautiful smile. Schedule your dental hygiene appointment today!